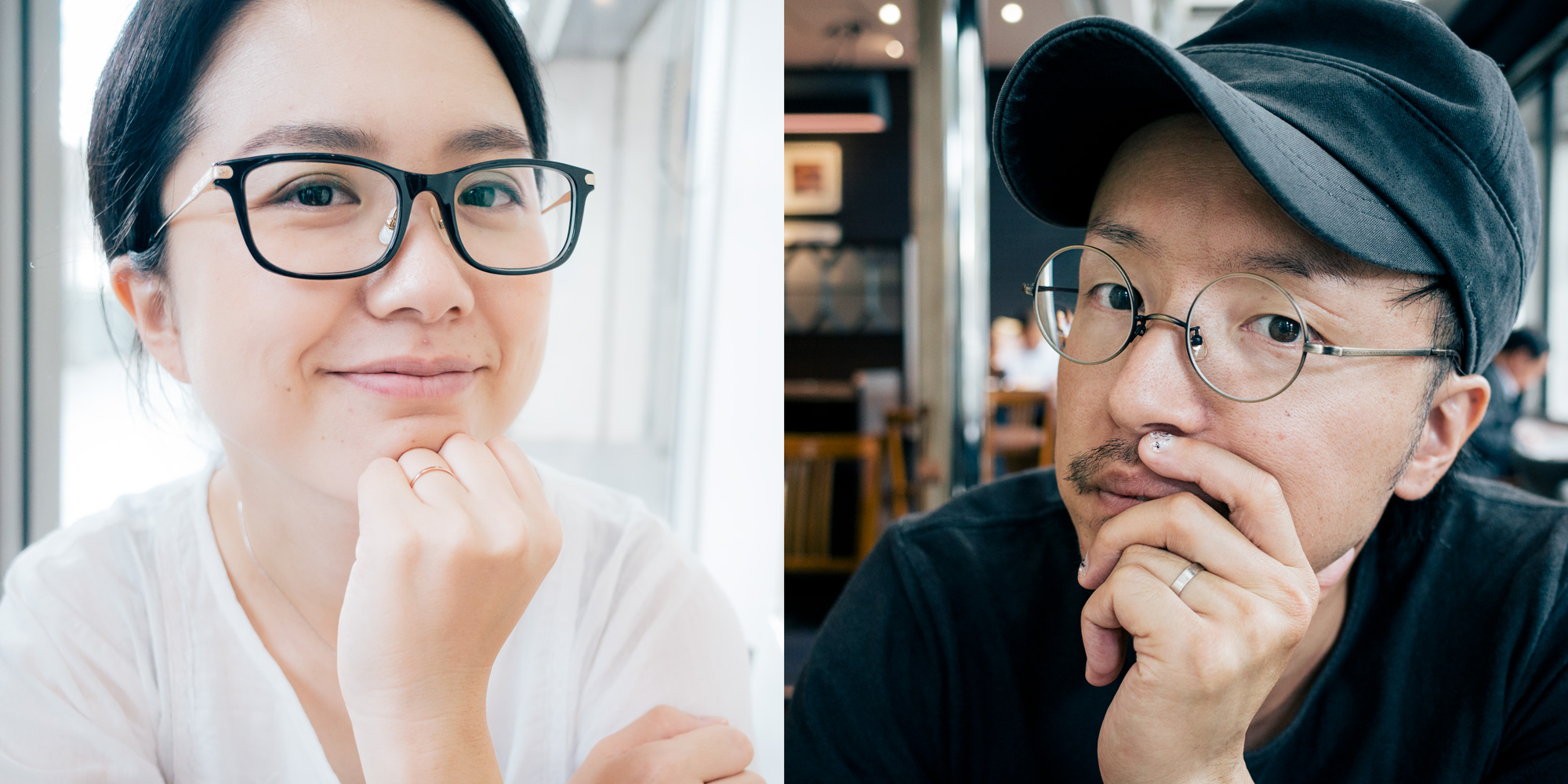 千夏、1988年福岡県生まれ。一夫、1983年山形県生まれ。
ともに日本写真映像専門学校フォトファイン学科卒業。
2016年より Chika & Ichio Usui として作品の共同制作を開始。
千夏は2019年、台湾で開催されたWonderFotoDay(台北国際撮影芸術交流祭)に招待作家として作品を展示。
一夫は2015年、個展「きせき、」(Wide Gallery&Studio、神戸)開催。その他、国内外での受賞歴多数。
現在は関西を中心に活動している。
2019年、KYOTOGRAPHIE KG+SELECTでの展示に続いてパリにて Chika & Ichio Usui 個展開催を予定。
Chika, born in 1988, Fukuoka, Japan. Ichio,born in 1983, Yamagata, Japan.
They graduated from Japan Institute of Photography and Film.
They have worked together as "Chika & Ichio Usui" since 2016.
Chika exhibited at Wonder Foto Day in Taiwan as invited artist, in 2019.
Ichio's major solo exhibition, "Kiseki," (Wide Gallery&Studio, Kobe). In addition, he has a lot of experiences that he won a prize in international contests.
They based in Kansai of Japan.
They held a solo exhibition at KYOTOGRAPHIE KG+SELECT in 2019. After that, they will be held a solo exhibition in Paris this November.


-Awards-
2019 KYOTOGRAPHIE KG+SELECT
└ Paris Gallery First Floor Award : "運命共同体 – Communities bound together by a common destiny -"
└ KG+SELECT 12 Artists

-Solo Exhibition-
Apr 12th-May 12th, 2019 "Communities bound together by a common destiny" (KYOTOGRAPHIE KG+SELECT, Kyoto)